WARDROBES
According to an individual order we will manufacture and install you state-of-the-art, comfortable and stylish wardrobes with sliding doors, wall wardrobes, corner wardrobes, attic wardrobes, wardrobes with hinged doors and closets. A wide range of colours and fillers allows us to offer any wall wardrobe door design. We use Komandor and Slider profiles for sliding door system. We provide customers with wall wardrobe design services. We can guarantee that our manufactured wardrobes will charm your interior and ensure long term and comfortable use.
---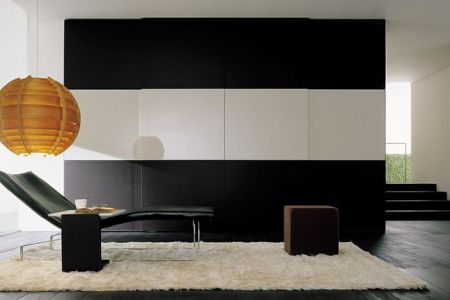 WARDROBES WITH SLIDING DOORS
Practical and comfortable wardrobes with sliding doors are one of the key accents of modern home which allows one to use the living space rationally. In the manufacture of wardrobes with sliding doors we use only high-quality, long-lasting and reliable materials. We use high-quality aluminium systems that are silent and stable, making it easy to slide the wardrobe door. Considerable diversity of original sliding door fillers will make it possible to tailor the wardrobe to the home interior. Each design of our furniture, related with the manufacture of wall wardrobes, is special – wardrobe with sliding doors design and its internal layout is perfectly adaptable to the home layout as well as to the customer's needs and requirements.
Wardrobes with sliding doors can be used not only for clothing, but also for laying down other things. We can design the space for an ironing board, iron, vacuum cleaner, shoes, and umbrellas and so on. Wardrobes can be equipped with various drawers, baskets; we can also make room for a washing machine, TV set, computer and so on.
---